Latest News (click title to open):
When you come for your Covid 19 vaccine booster you will be guided into a lane to park your car. We will vaccinate you and ask you to observe the 15 minutes observation space in your parked car.
Please note if you enter a Covid vaccination lane at the drive through by accident the lay out of our site means after your vaccination, you will need to wait 15 minutes until the car in front moves before you can exit.
Please sound your horn if you need medical assistance

NHS Patients, staff and visitors must continue to wear face coverings in healthcare settings
We ask you to please not telephone the surgery in regards to the Covid-19 Vaccine. We are working through the eligibility criteria's in line with Government Guidance and when we are in a position to offer you an appointment we will gain contact with yourselves. 
Beware fraudulent messages regarding the covid vaccination –
Click here for more information
Welcome to Carterknowle & Dore Medical Practice
We are a team of health care professionals committed to providing a high quality of care which is sensitive to the needs of our patients. Our aim is not only to help when you are ill, but also to keep you healthy.
Our surgeries are modern, computerised and well equipped with good facilities for the disabled including car parking, wheelchair access and toilet provision.
We offer surgeries every week day with a range of specialist skills as well as general medicine. This is a group practice which means you can see any of the doctors. If Dore patients are unable to get an appointment, they may be able to get an appointment at the main surgery at Carterknowle depending on demand.
A message to our patients.
As your GP's we felt the need to write to you at a time of unprecedented demand on our services. Most importantly we want to reassure you that despite what you may have seen in the media our practice, like general practice across the country is open for business and continuing to care for our patients. Throughout the pandemic we have continued to see patients face to face both for routine screening, long term condition management and for urgent problems. In order to do so we have had to adapt the way in which we operate to keep both patients and staff safe and to minimise the risk of virus spread. We're extremely grateful for the way patients have supported these new ways of working particularly how you have embraced the use of phone and video technology. The use of telephone triage has enabled us to direct our resources to care for you in the most efficient way, often enabling more rapid access to the right investigations and treatment without a lengthy wait to see a GP in person. At the same time it has enabled us up to see those patients that require a face to face assessment with no delay.
Despite our best efforts however we recognise that at times the wait for a routine GP call is longer than we would like. We want you to know that we are aware of this and are doing everything we can to ensure that waits are kept to a minimum. The pressure on General Practice is beyond anything we've seen before and is national issue. The Covid pandemic has meant that many patients have stored up issues for which they are now seeking help. It has also resulted in spiralling levels of mental health problems and has changed the ways in which hospitals have delivered care resulting in a knock on effect on our workload.   The practice has recently completed the role of setting up and coordinating Covid Vaccinations for the patients registered with six local practices for which we are extremely proud to have been part of the vaccination effort.   However, since completing this, we are now managing the flu and covid booster programme which puts additional strain on the capacity of our clinical staff and managers.
Please help us to help you. The more information you can give our triage team the more able we are to direct you to the right member of the practice or outside service. We work as a team so the practice nurse, nurse practitioner or physiotherapist may be more suitable than the GP. Your local community pharmacist can provide a range of help including for minor illness and there's also really good information and links to self help resources on our website and you can use our digital forms for non-urgent issues that will avoid you waiting on the phone.  If you have queries regarding a hospital appointment then your consultant's secretary is best placed to advice.
Porter Valley Primary Care Network Listening Service
Latest News
Practice Closure Dates
Please note we will be closed for staff training on the following dates / times 17th November 2021 from […]
Child Nasal Flu Clinics
We will be holding child nasal flu clinics at both Carterknowle practice and Dore practice, please see dates below, you […]
Why are GP Practice still working differently?
Prescription Order Line – Closing 30th September 2021
Prescription Order Line – Closing 30th September 2021 For some years NHS Sheffield Clinical Commissioning Group (CCG) has worked with […]
Dore Surgery Re-Opening 13/09/21
We are excited to announce that Dore Surgery will re-open week commencing 13/09/21, this will open Mon – Wed for […]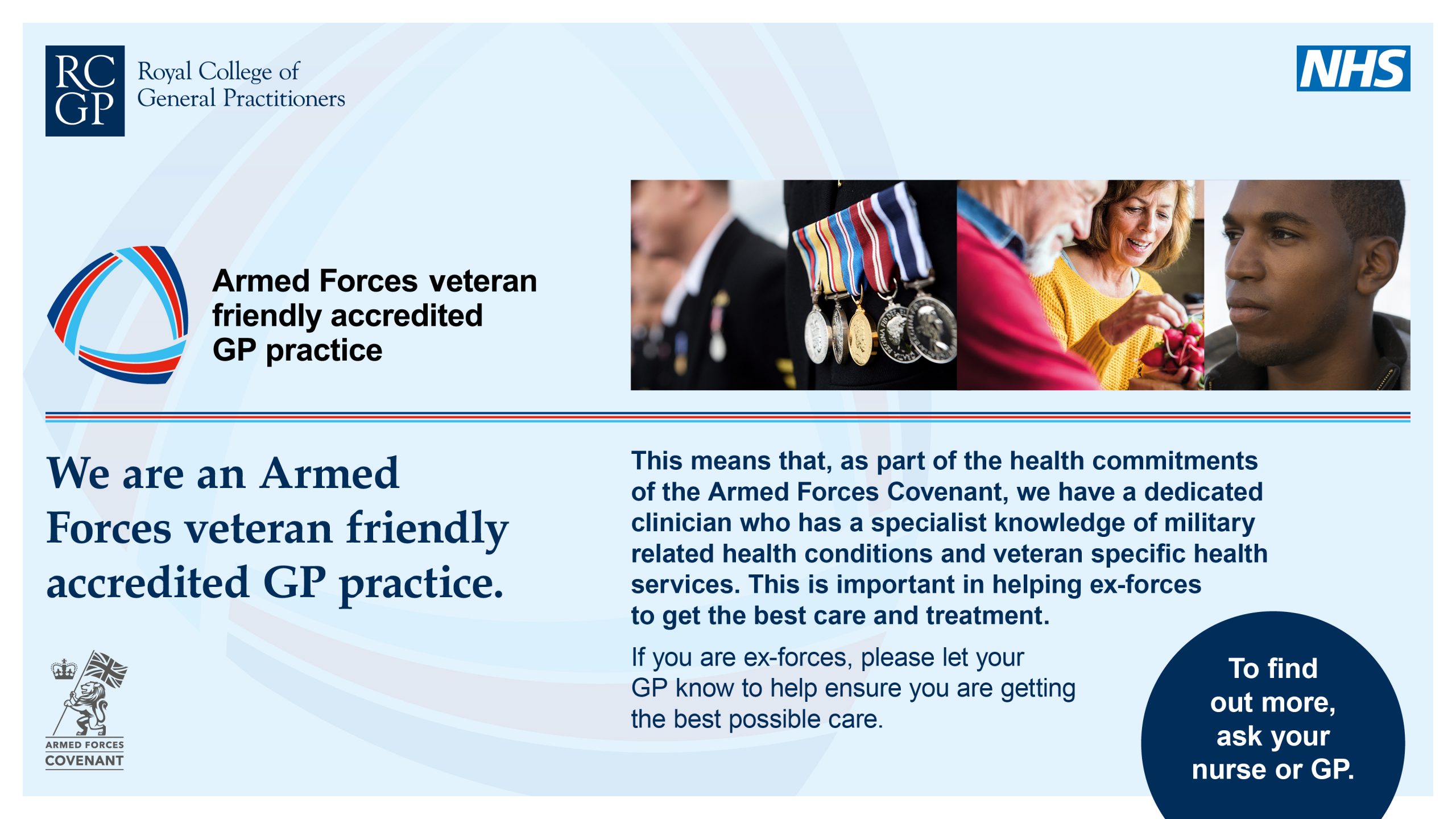 Carterknowle Surgery Opening Times
Monday
08:30 until 12:30
13:30 until 18:00

Tuesday
08:30 until 12:30
13:30 until 18:00

Wednesday
08:30 until 12:30
13:30 until 18:00

Thursday
08:30 until 12:30
13:30 until 18:00

Friday
08:30 until 12:30
13:30 until 17:00

Saturday
CLOSED

Sunday
CLOSED

Dore Surgery Opening Times
Monday
08:30 until 12:30
13:30 until 17:00

Tuesday
08:30 until 12:30
13:30 until 17:00

Wednesday
08:30 until 12:30
13:30 until 17:00

Thursday
CLOSED

Friday
CLOSED

Saturday
CLOSED

Sunday
CLOSED