1 Carterknowle Road, Sheffield, S7 2DW
137 Dore Road, Dore, Sheffield, S17 3NF
Telephone: 0114 229 1686
Current time is 06:18 - Sorry, we're currently closed. Please call NHS 111

Latest News (click title to open):
Comments, Compliments, Complaints and Suggestions
Making a Complaint
If you have any complaints or concerns about the services we provide or the care and treatment you have received from any of our team, please let us know.
We hope that most problems can be resolved easily and quickly, often at the time they arise and with the person concerned. If your problem cannot be sorted out in this way and you wish to make a complaint, we would like you to let us know as soon as possible so we can investigate and resolve your issue. Please let us have details of your complaint within twelve months of the problem occurring.
The complaints manager or the management team will be pleased to deal with any complaint both verbally or in written format- both posted or electronic. Our experience has found that by putting your problem down on paper helps you to put issues and incidents in chronological order and fully explain how problems arose – please provide us with as much information as can. Please hand in or post your complaint addressed to the Practice Management Team.
What shall we do
Written and Electronic Complaints
On receipt of a written complaint an acknowledgement letter will be sent within 24 hours. The complaints manager, or a member of the management team will then fully investigate the issue and send a final reply within 28 working days.
Verbal Complaints
A verbal complaint may be managed by a member of the management team along with the reception management team.
A verbal complaint need not be responded to in writing for the purposes of the Regulations if it is dealt with to the satisfaction of the complainant by the end of the next working day.
The Investigation of a Complaint
The practice will ensure that the complaint is investigated in a manner that is appropriate to resolve it speedily and effectively and proportionate to the degree of seriousness that is involved.
It may be that other bodies (e.g. secondary care/ Community Services) will need to be contacted to provide evidence. If this is the case, then a patient consent form will need to be obtained at the start of the process.
What you can do next
We hope that, if you have a problem, you will use our practice complaints procedure. We believe that this will give us the best chance of putting right whatever has gone wrong and the opportunity to improve our practice.
In the event of anyone not wishing to complaint to the practice they should be directed to make their complaint to NHSE at:
By telephone: 03003 11 22 33
By email: England.contactus@nhs.net
By post: NHS England, PO Box 16738, Redditch, B97 9PT
In those cases where a complaint is made to NHS England, the practice will comply with all appropriate requests for information and co-operate fully in assisting them to investigate and respond to the complaint.
If you remain dissatisfied with the responses to your complaint you can refer your complaint to the Parliamentary and Health Service Ombudsman, Millbank Tower, London, SW1P 4QP or visit the 'making a complaint page' at http://www.ombudsman.org.uk/make-a-complaint (to complain online to download a paper form). Alternatively the complainant may call the PHSO Customer Helpline on 0345 015 4033 from 8.30am to 5.30pm, Monday to Friday or send a text to their 'call back' service: 07624 813 005.
Support With Making Your Complaint
Complaint Advocacy is provided by The Sheffield Advocacy Hub- https://sheffieldadvocacyhub.org.uk
Helpful Contacts-
Sheffield Advocacy Hub
By post: Michael Carlisle Centre, 75 Osborne Road, Sheffield, S11 9BF
By telephone: Freephone 0800 035 0396
For more information please visit the Sheffield Advocacy Hub website:
https://sheffieldadvocacyhub.org.uk
NHS England
By post: NHS England, PO Box 16738, Redditch, B97 9PT
By email: england.contactus@nhs.net  With 'For the attention of the complaints manager' in the subject line
By telephone: 0300 311 22 33 (Monday to Friday 8am to 6pm, excluding English Bank Holidays
For more information please visit the NHS England website 'Contact Us' section at:
www.england.nhs.uk/contact-us/complaint/complaining-to-nhse
Parliamentary and Health Service Ombudsman
Tel: 0345 015 4033  To take a complaint to the Ombudsman, go to www.ombudsman.org.uk 
Address: Parliamentary and Health Service Ombudsman, Citygate, Mosley Street, Manchester, M2
Their contact page here also gives information for people with special communication requirements, including sign language.
The Ombudsman also has some helpful advice about what information you should give to complainants here.
Have Your Say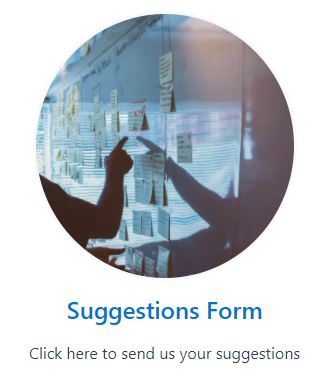 Share Your Ideas
Our aim is to provide the highest level of care for all our patients. We will always be willing to hear if there is any way that you think that we can improve the service we provide.
Please share any of your ideas and suggestions to help us improve our services.
Suggestion Box
We have a suggestions box available in reception at both sites along with the option to submit ideas online via the form opposite.
Family and Friends Feedback
The NHS Friends and Family Test (FFT) was created to help medical practices and other healthcare providers understand whether their patients are happy with the service provided, or where improvements are needed. It is a quick and anonymous way to give your views after receiving care or treatment across the NHS.
Filling out the FFT form
You will be asked to answer the question: "How likely are you to recommend our service to friends and family if they needed similar care or treatment?"
You can rank your answer from "extremely likely" to "extremely unlikely". You will also have the opportunity to explain your ranking by adding comments, and you may be asked some follow-up questions. This is important because service providers can only make changes if they know exactly what is or is not working.
The FFT is available in practice or can be completed online opposite.
Patient Participation Group
A Patient Participation Group was formed by the practice in 2011 and regular meetings are held where all members of the group are invited into the practice. The meetings give the practice feedback and ideas from the perspective of patients.
The minutes from the meetings are available to view on the website; click here to visit the Patient Group page.
Please speak with our reception team should you wish to join our group.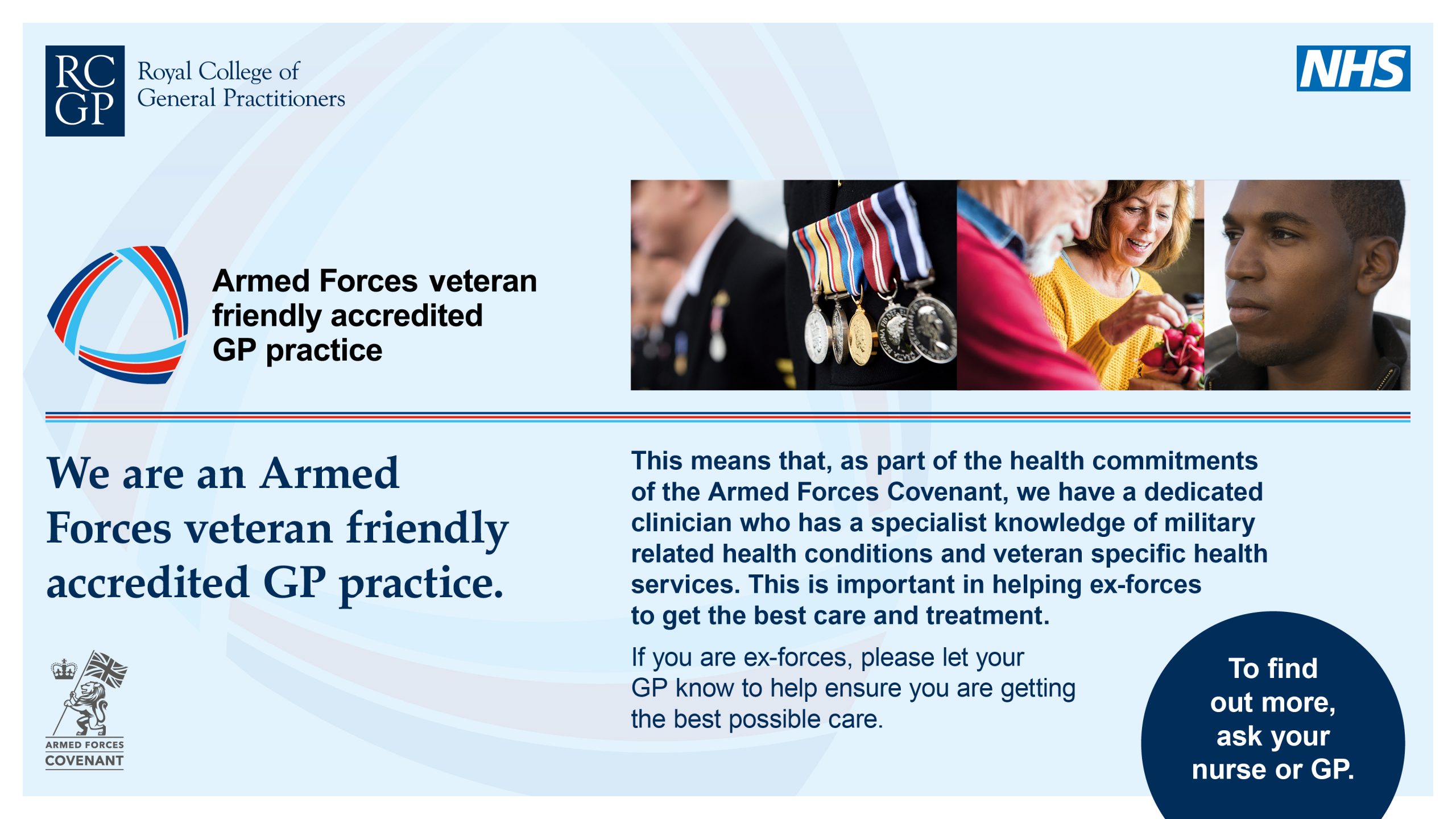 Carterknowle Surgery Opening Times
Monday
08:30 until 12:30
13:30 until 18:00

Tuesday
08:30 until 12:30
13:30 until 18:00

Wednesday
08:30 until 12:30
13:30 until 18:00

Thursday
08:30 until 12:30
13:30 until 18:00

Friday
08:30 until 12:30
13:30 until 17:00

Saturday
CLOSED

Sunday
CLOSED

Dore Surgery Opening Times
Monday
08:30 until 12:30
13:30 until 17:00

Tuesday
08:30 until 12:30
13:30 until 17:00

Wednesday
08:30 until 12:30
13:30 until 17:00

Thursday
08:30 until 12:30
13:30 until 17:00

Friday
08:30 until 12:30
13:30 until 17:00

Saturday
CLOSED

Sunday
CLOSED