1 Carterknowle Road, Sheffield, S7 2DW
137 Dore Road, Dore, Sheffield, S17 3NF
Telephone: 0114 229 1686
Current time is 23:40 - Sorry, we're currently closed. Please call NHS 111

Latest News (click title to open):
When we are Closed
GP Out of Hours Collaborative
Dialling your normal GP surgery number will result in you being put straight through to this service when the surgery is closed.  This service now runs from the Northern General Hospital and provided appointments, advice and if necessary GP visits.

NHS 111
NHS 111 is a service that makes it easier for you to access local NHS healthcare services. You can call 111 when you need medical help fast but it's not a 999 emergency. NHS 111 is a fast and easy way to get the right help, whatever the time.
NHS 111 Online
111 online is a fast and convenient alternative to the 111 phone service and provides an option for people who want to access 111 digitally.
Your needs will be assessed and you will be given advice about whether you need:
Treat yourself at home
Go to a Primary Care Centre
If you need face to face medical attention you may be asked to attend a Primary Care Centre.
Click here to access NHS 111 online or call 111 to speak to a staff member.
Walk in Centre
The Sheffield GP Surgery at Rockingham House, Broad Lane S1 4BT is open from 8:00 to 20:00 365 days per year and offers a drop in GP appointment and nursing services.  Their telephone number is: 241 2700.
Minor Injuries
The Minor Injuries Unit is also based at the Hallamshire Hospital and is open from 8:00 to 20:00.
Sheffield A&E
Sheffield Accident and Emergency Dept. is based at the Northern General Hospital and is open round the clock 365 days a year. This should only be used for medical emergencies.
Chemists
Some chemist shops throughout the city are open during weekends and holidays and pharmacists can often assist in the treatment of minor
ailments and give advice.  They can also sometimes assist if you run out of your medication.  Local chemists that are open include:
Boots at Heeley Retail Park
Lloyds Chemist on Alderson Road (Bottom of London Road)
The Wicker Pharmacy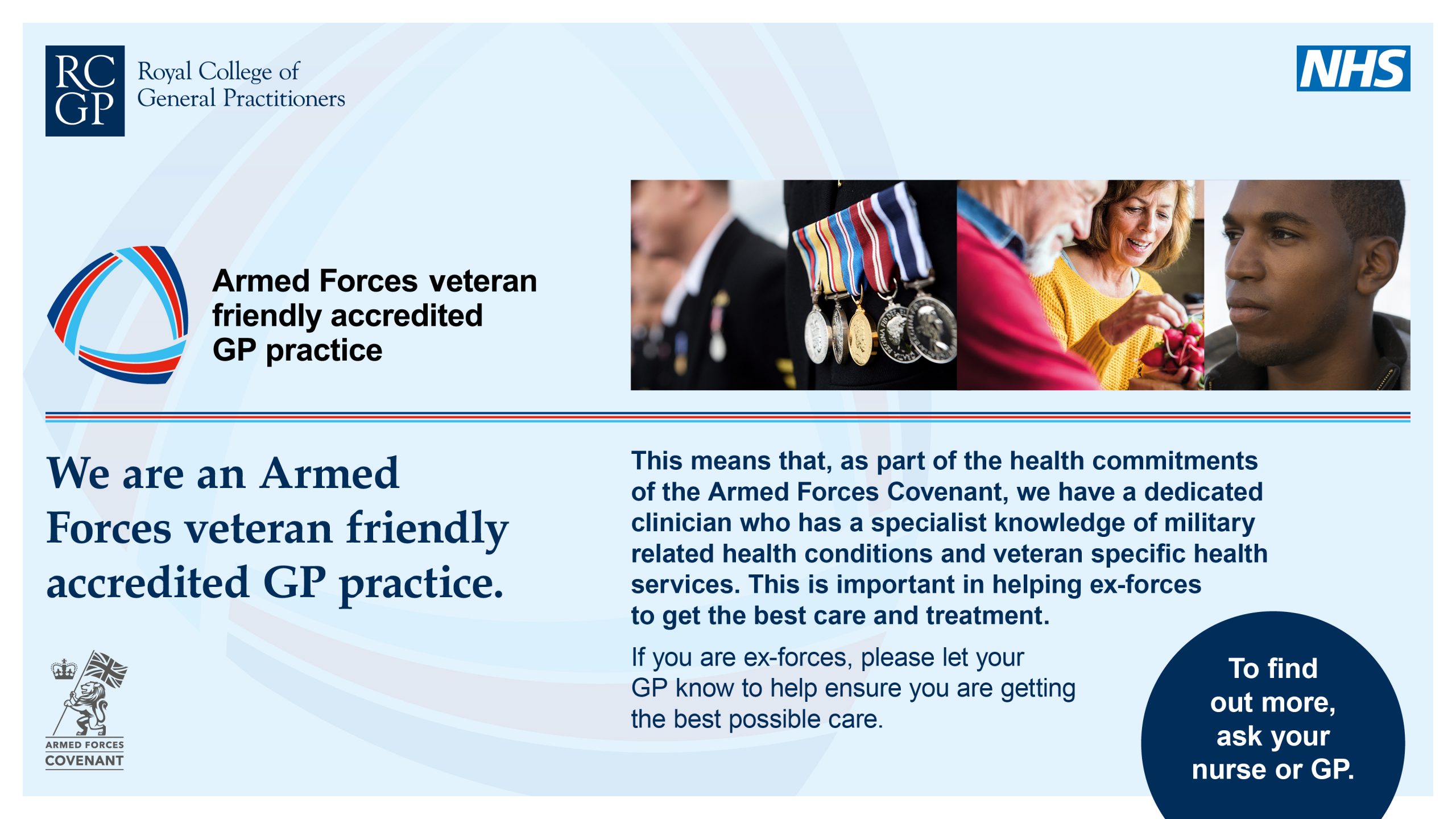 Carterknowle Surgery Opening Times
Monday
08:30 until 12:30
13:30 until 18:00

Tuesday
08:30 until 12:30
13:30 until 18:00

Wednesday
08:30 until 12:30
13:30 until 18:00

Thursday
08:30 until 12:30
13:30 until 18:00

Friday
08:30 until 12:30
13:30 until 17:00

Saturday
CLOSED

Sunday
CLOSED

Dore Surgery Opening Times
Monday
08:30 until 12:30
13:30 until 17:00

Tuesday
08:30 until 12:30
13:30 until 17:00

Wednesday
08:30 until 12:30
13:30 until 17:00

Thursday
08:30 until 12:30
13:30 until 17:00

Friday
08:30 until 12:30
13:30 until 17:00

Saturday
CLOSED

Sunday
CLOSED