1 Carterknowle Road, Sheffield, S7 2DW
137 Dore Road, Dore, Sheffield, S17 3NF
Telephone: 0114 229 1686
Current time is 19:58 - Sorry, we're currently closed. Please call NHS 111

Latest News (click title to open):
Has your child had their Immunisations?

To stop the spread of these infectious and potentially deadly diseases, immunise your child when you are invited to book them in. 
Important:

Be aware of

false information

through anti-vaccine stories
Anti-vaccine stories are often spread online through social media.
They may not be based on scientific evidence and could put your child at risk of a serious illness.
If you would like some more information prior to booking your child in for an appointment, please contact the surgery. We can arrange for a Doctor to call you back and discuss any queries or questions you may have.
                         ________________________________________________________
                         ________________________________________________________
Things you need to know about vaccines
Vaccines:
Do
protect you and your child from many serious and potentially deadly diseases

protect other people in your community – by helping to stop diseases spreading to people who cannot have vaccines

undergo rigorous safety testing before being introduced – they're also constantly monitored for side effects after being introduced

sometimes cause mild side effects that will not last long – some children may feel a bit unwell and have a sore arm for 2 or 3 days

reduce or even get rid of some diseases – if enough people are vaccinated
Don't
do not cause autism – studies have found no evidence of a link between the MMR vaccine and autism

do not overload or weaken the immune system – it's safe to give children several vaccines at a time and this reduces the amount of injections they need

do not cause allergies or any other conditions – all the current evidence tells us that vaccinating is safer than not vaccinating

do not contain mercury (thiomersal)

do not contain any ingredients that cause harm in such small amounts – but speak to your doctor if you have any known allergies such as eggs or gelatine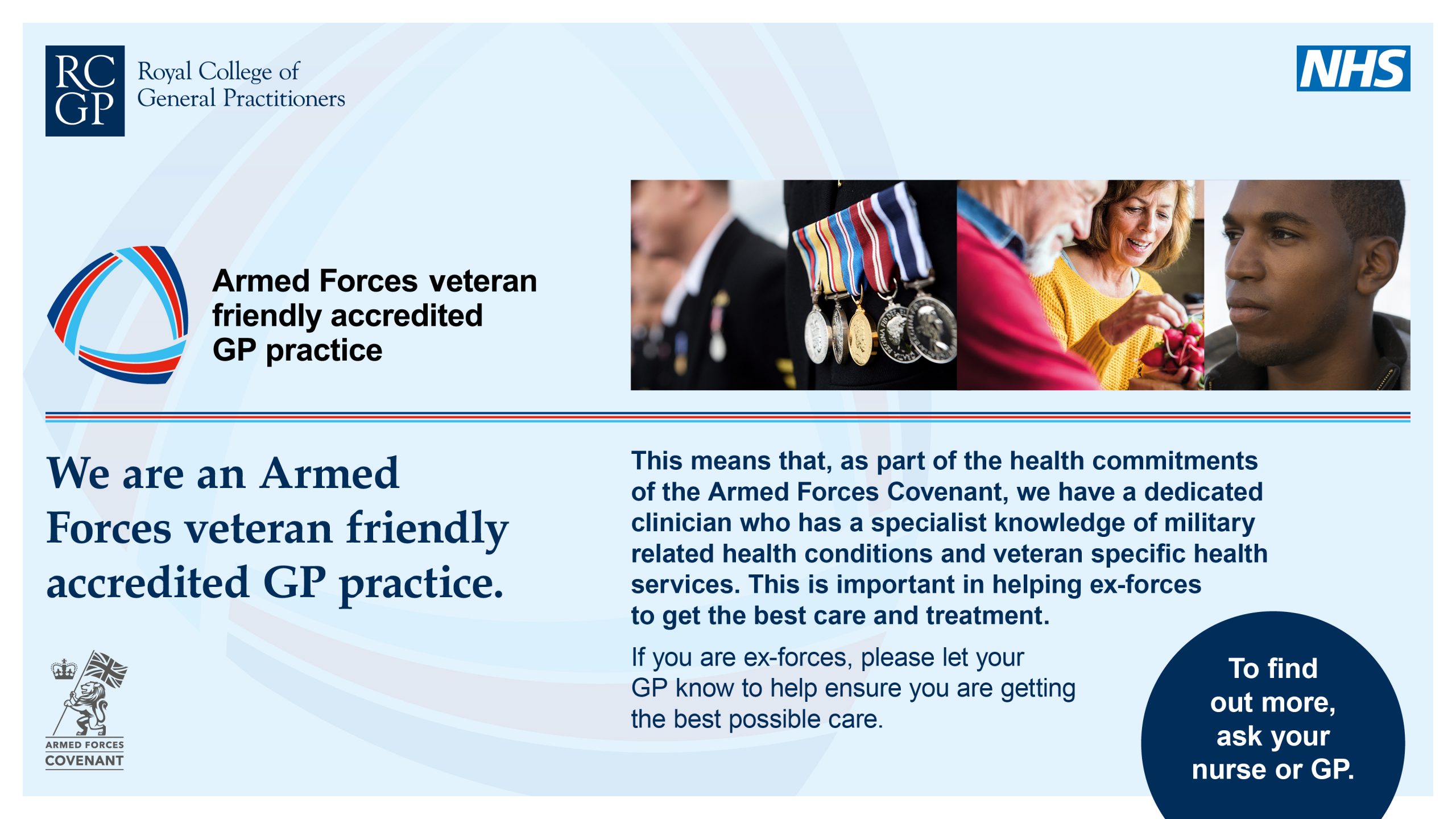 Carterknowle Surgery Opening Times
Monday
08:30 until 12:30
13:30 until 18:00

Tuesday
08:30 until 12:30
13:30 until 18:00

Wednesday
08:30 until 12:30
13:30 until 18:00

Thursday
08:30 until 12:30
13:30 until 18:00

Friday
08:30 until 12:30
13:30 until 17:00

Saturday
CLOSED

Sunday
CLOSED

Dore Surgery Opening Times
Monday
08:30 until 12:30
13:30 until 17:00

Tuesday
08:30 until 12:30
13:30 until 17:00

Wednesday
08:30 until 12:30
13:30 until 17:00

Thursday
08:30 until 12:30
13:30 until 17:00

Friday
08:30 until 12:30
13:30 until 17:00

Saturday
CLOSED

Sunday
CLOSED