1 Carterknowle Road, Sheffield, S7 2DW
137 Dore Road, Dore, Sheffield, S17 3NF
Telephone: 0114 229 1686
Current time is 06:20 - Sorry, we're currently closed. Please call NHS 111

Latest News (click title to open):
Diabetes Advice
Diabetes
Diabetes is a serious condition where your blood glucose level is too high. It can happen when your body doesn't produce enough insulin, or when you can't produce any at all.
There are two main types of diabetes: type 1 and type 2.
When you've got type 1 diabetes, you can't make any insulin at all. If you've got type 2 diabetes, the insulin you make either can't work effectively, or you don't produce enough of it.
If you don't have diabetes, your pancreas senses when glucose has entered your bloodstream and releases the right amount of insulin, so the glucose can get into your cells. But if you have diabetes, this system doesn't work properly.
The common symptoms of diabetes include: 
Going to the toilet a lot, especially at night
Being really thirsty
Feeling more tired than usual
Losing weight without trying to
Genital itching or thrush
Cuts and wounds take longer to heal
Blurred vision
Diabetes complications
Over a long period of time, high glucose levels in your blood can seriously damage your heart, your eyes, your feet and your kidneys. These are known as the complications of diabetes.
But with the right treatment and care, people can live a healthy life. And there's much less risk that someone will experience these complications.
If you think you may have diabetes please contact your GP to discuss your symptoms.
For more information about diabetes please visit https://www.diabetes.org.uk/
If you have been diagnosed with diabetes and want further information or support, Diabetes UK Sheffield branch can help please visit https://sheffield.diabetesukgroup.org/ or ask your practice nurse to send them your details.
For help with weight loss you can visit https://www.livelightersheffield.com/ or ask your practice nurse to refer you.
Prediabetes
Some people may have a blood sugar level that is higher than usual, but not high enough to be diagnosed with type 2 diabetes. This is called prediabetes, and means you're at risk of developing type 2 diabetes.
You can find out more about prediabetes, and the things you can do to reduce your risk of developing type 2 diabetes at https://www.diabetes.org.uk/
If you have prediabetes you can attend the diabetes prevention programme, more details are available at https://healthieryou.reedwellbeing.com/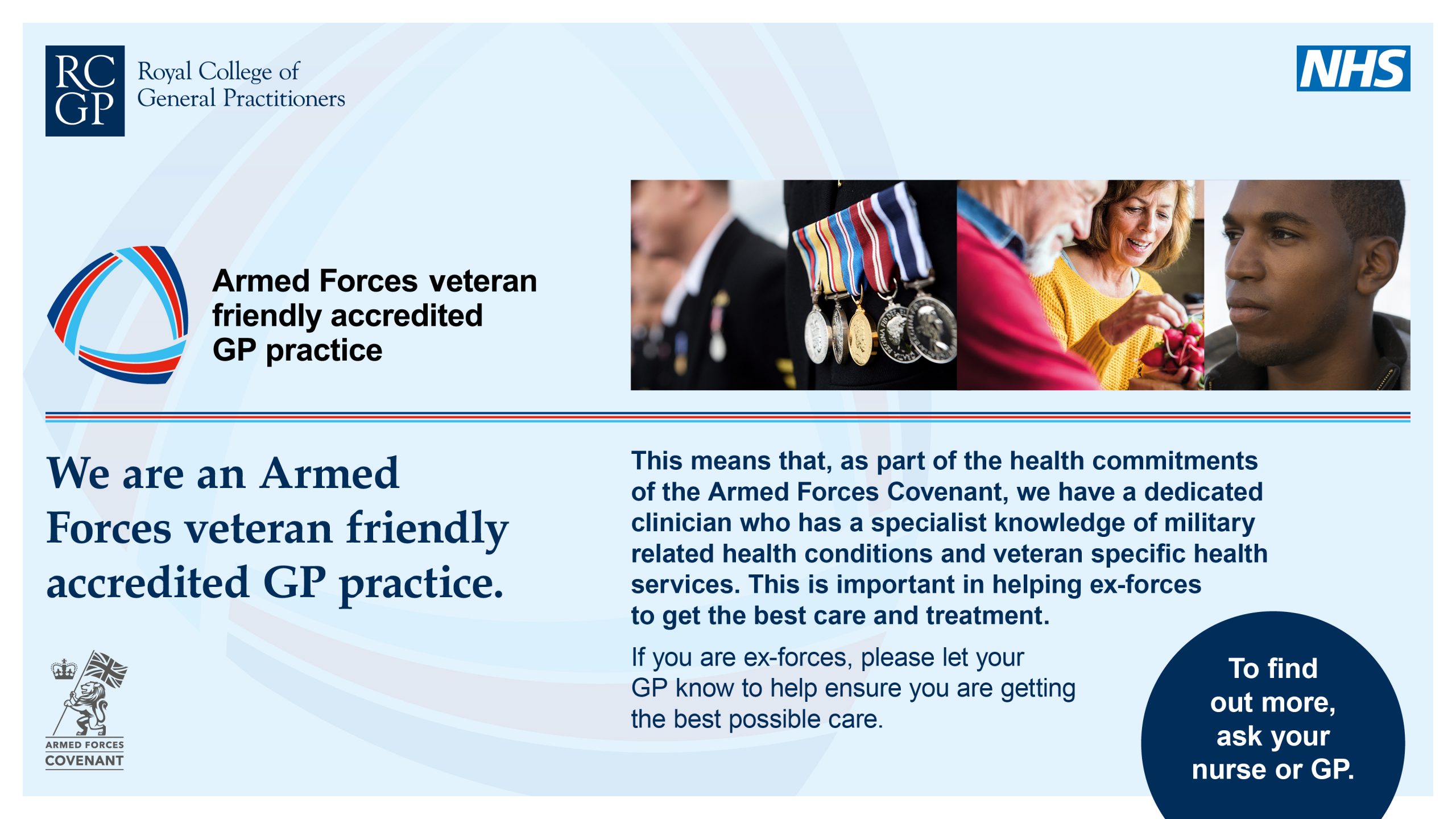 Carterknowle Surgery Opening Times
Monday
08:30 until 12:30
13:30 until 18:00

Tuesday
08:30 until 12:30
13:30 until 18:00

Wednesday
08:30 until 12:30
13:30 until 18:00

Thursday
08:30 until 12:30
13:30 until 18:00

Friday
08:30 until 12:30
13:30 until 17:00

Saturday
CLOSED

Sunday
CLOSED

Dore Surgery Opening Times
Monday
08:30 until 12:30
13:30 until 17:00

Tuesday
08:30 until 12:30
13:30 until 17:00

Wednesday
08:30 until 12:30
13:30 until 17:00

Thursday
08:30 until 12:30
13:30 until 17:00

Friday
08:30 until 12:30
13:30 until 17:00

Saturday
CLOSED

Sunday
CLOSED