1 Carterknowle Road, Sheffield, S7 2DW
137 Dore Road, Dore, Sheffield, S17 3NF
Telephone: 0114 229 1686
Current time is 06:43 - Sorry, we're currently closed. Please call NHS 111

Latest News (click title to open):
Additional Services in our Area
Please see below additional services in our area, click the images for more information:
The Good Grief Trust exists to help all those affected by grief in the UK. Our vision is to help those bereaved from day one, acknowledge their grief and provide reassurance, a virtual hand of friendship and ongoing support.
We bring bereavement services together, to ensure that everyone receives the tailored support they need to move forward with their lives.
With approx 650,000 deaths in the UK every year, at some time in our lives ALL of us will be affected by grief and none of us know how we will react to the death of someone close until it happens.

Run by the bereaved, for the bereaved, we aim to normalise grief and raise awareness of the impact of grief on a national platform. 

We aim to encourage talking about grief in a more honest, straightforward way, help to make the pain a little more bearable for those at the early stages and offer inspiration and hope to the bereaved further along their own grief 'journey'.
The NHS Digital Weight Management Programme supports adults living with obesity who also have a diagnosis of diabetes, hypertension or both, to manage their weight and improve their health.
It is a 12-week online behavioural and lifestyle programme that people can access via a smartphone or computer with internet access
Zest Community has launched a new campaign, focused around quit smoking support for young people. They are offering a free and confidential specialist four-week service, for those aged 18 and under in Sheffield. Free nicotine replacement products are available for four weeks alongside 1-1 support from a quit worker.
Young people can text QUITIT to 60075, or enquires can be made directly via their webpage (https://www.zestcommunity.co.uk/services/smokefree/) or via email to smokefree@zestcommunity.co.uk
Cervical Screening
To book your Cervical Screening appointment, please contact our reception team on 0114 229 1686, if you require an out of hours appointment, please ask for this when you contact us.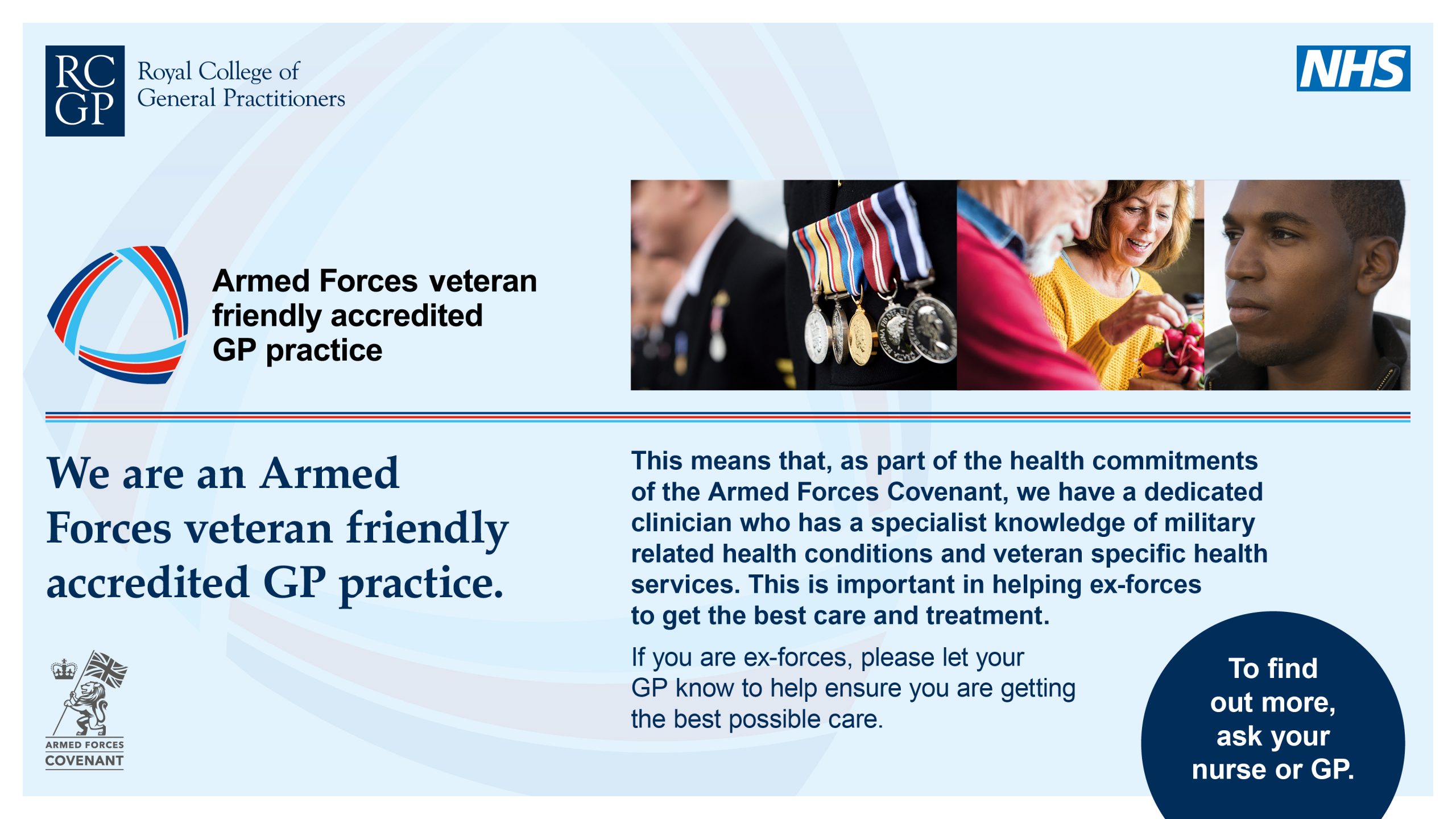 Carterknowle Surgery Opening Times
Monday
08:30 until 12:30
13:30 until 18:00

Tuesday
08:30 until 12:30
13:30 until 18:00

Wednesday
08:30 until 12:30
13:30 until 18:00

Thursday
08:30 until 12:30
13:30 until 18:00

Friday
08:30 until 12:30
13:30 until 17:00

Saturday
CLOSED

Sunday
CLOSED

Dore Surgery Opening Times
Monday
08:30 until 12:30
13:30 until 17:00

Tuesday
08:30 until 12:30
13:30 until 17:00

Wednesday
08:30 until 12:30
13:30 until 17:00

Thursday
08:30 until 12:30
13:30 until 17:00

Friday
08:30 until 12:30
13:30 until 17:00

Saturday
CLOSED

Sunday
CLOSED