1 Carterknowle Road, Sheffield, S7 2DW
137 Dore Road, Dore, Sheffield, S17 3NF
Telephone: 0114 229 1686
Current time is 06:54 - Sorry, we're currently closed. Please call NHS 111

Latest News (click title to open):
NHS Health Checks
Aged 40-74?
Find out about our FREE NHS Health Check
Even though you might be feeling great, if you're over forty you may be at risk of heart disease, stroke, kidney disease, diabetes or dementia.
A FREE NHS Health Check can help you reduce these risks and make sure that you stay healthy.
You are welcome to take up the offer of an NHS Health Check if you are between the ages of 40 and 74 and have not been diagnosed with heart disease, stroke, type 2 diabetes, kidney disease or dementia.
The check-up will take between 20-30 minutes – you will be asked some simple questions and records of your height, weight, age, sex and ethnicity will be made. We will check your blood pressure and cholesterol. You will not need a blood test from your vein- instead a sample can be taken by a simple finger prick.
At the appointment our Healthcare Assistant will provide you with your results and explain the risks to you along with advice on how you can lower your risk and maintain a healthy lifestyle.
Book an Appointment
To check if you are eligible or to arrange an appointment if you have already received an invitation from the practice, please contact our reception team on – 0114 2291686 after 11am Monday- Friday.
Alternatively you can book an appointment online with a Healthcare Assistant – please book a double appointment.
Please click here to visit the NHS Health Check website.
For more information please click below to access the NHS Health Check leaflet.
How Are You?
Our lifestyles can be more unhealthy than we think- start the journey to a healthier lifestyle. You can take the One You Quiz and Heart Health Quiz to learn out more about your health.
The One You website offers advice on factors that can affect a healthy lifestyle, such as- smoking, drinking, eating, sleep, stress and moving.
Technology to Support a Healthy Lifestyle
One You have developed a number of Apps to support you make a change or maintain a healthy lifestyle:
ACTIVE 10 WALKING TRACKER – Encourages and monitors walking activity
DAYS OFF – Helps to maintain a reduction in alcohol intake
DRINK TRACKER– Helps you monitor alcohol intake
COUCH TO 5K – Designed to help you get off the couch and running in just 9 weeks
EAST MEALS –  Helps support you healthy diet with recipe ideas
NHS SMOKEFREE – Helps those wanting to quit smoking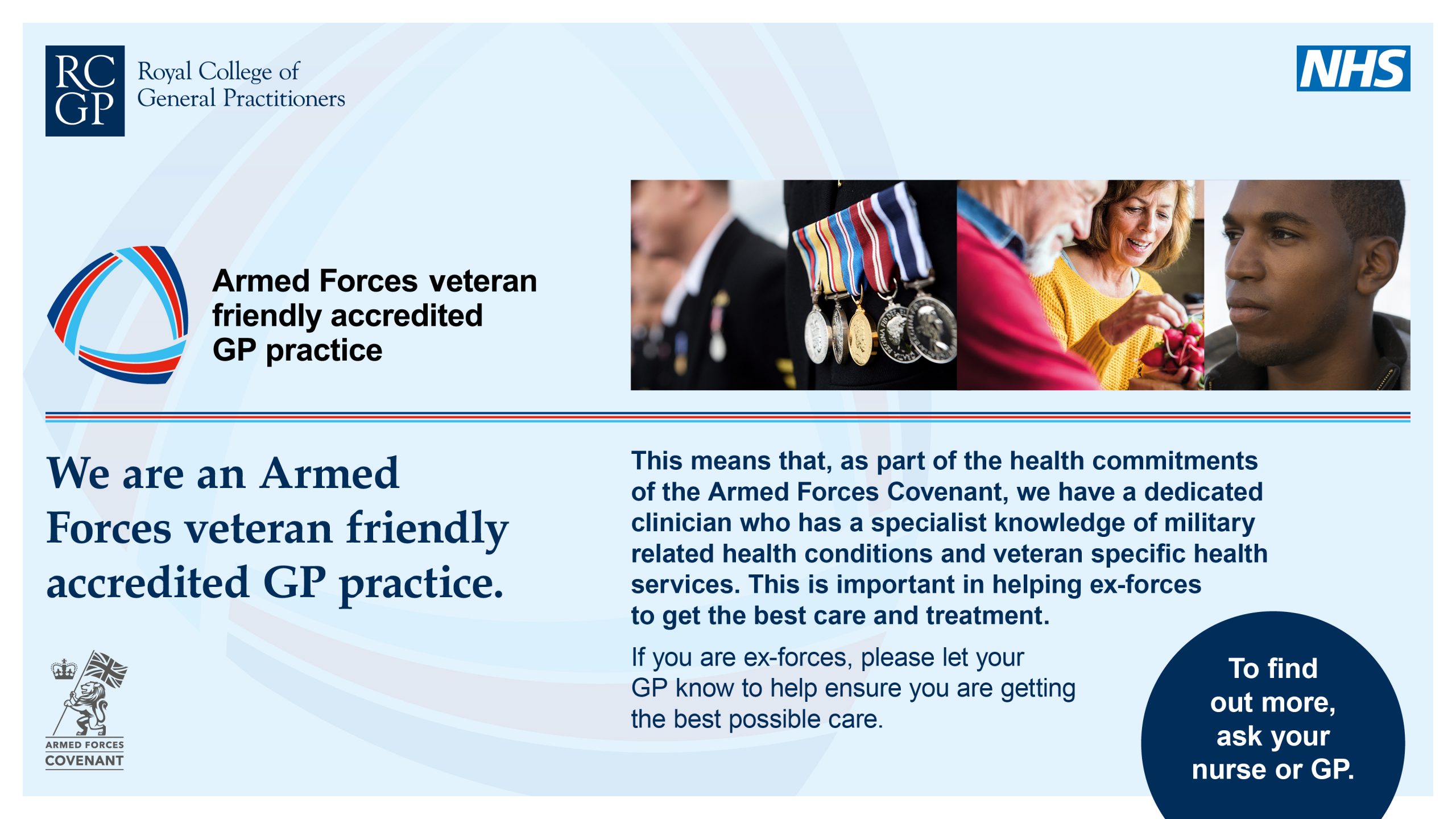 Carterknowle Surgery Opening Times
Monday
08:30 until 12:30
13:30 until 18:00

Tuesday
08:30 until 12:30
13:30 until 18:00

Wednesday
08:30 until 12:30
13:30 until 18:00

Thursday
08:30 until 12:30
13:30 until 18:00

Friday
08:30 until 12:30
13:30 until 17:00

Saturday
CLOSED

Sunday
CLOSED

Dore Surgery Opening Times
Monday
08:30 until 12:30
13:30 until 17:00

Tuesday
08:30 until 12:30
13:30 until 17:00

Wednesday
08:30 until 12:30
13:30 until 17:00

Thursday
08:30 until 12:30
13:30 until 17:00

Friday
08:30 until 12:30
13:30 until 17:00

Saturday
CLOSED

Sunday
CLOSED