Carterknowle & Dore Medical Practice
1 Carterknowle Road, Sheffield, S7 2DW
137 Dore Rd, Dore, Sheffield S17 3NF
Telephone: 0114 229 1686
Current time is 07:18 - Sorry, we're currently closed. Please call NHS 111

Latest News (click title to open):
Flu Vaccinations / Covid Boosters 2021/22
Please watch the video below from Dr Rawlings explaining how our Flu / Covid booster clinics will work this year.
Confirmed dates for the drive through

Flu / Covid Booster

vaccination clinics
Saturday 25th September
Saturday 16th October
Location of Flu / Covid Booster Vaccinations walk through / Drive through
Mercia School
Mercia School
Carter Knowle Rd
Sheffield
S7 2DY
Click the map below for directions
How can I book my Flu Vaccination / Covid Booster?
We will contact you via text message with a link to book your own appointment slot, please click here for a guide on how to book your appointment.
If you have received your Flu vaccination text but are unable to book your appointment, please call the surgery on 0114 229 1686 
If you do not have a mobile device we will be contacting you to arrange your Flu vaccination, please do not call the surgery.
Who is eligible for the Flu / Covid Booster vaccination
The flu vaccine is given to people who:
Are 50 and over (including those who'll be 50 by 31 March 2021)
Have certain health conditions
Are pregnant
Are in long-stay residential care
Receive a carer's allowance, or are the main carer for an older or disabled person who may be at risk if you get sick
Live with someone who's at high risk from coronavirus (on the NHS shielded patient list)
Frontline health or social care workers
Housebound patients
If you are housebound we will be contacting you to arrange a time / date when our nurse team can visit you and provide you with your Flu vaccination.
Please do not contact the surgery, we will contact you.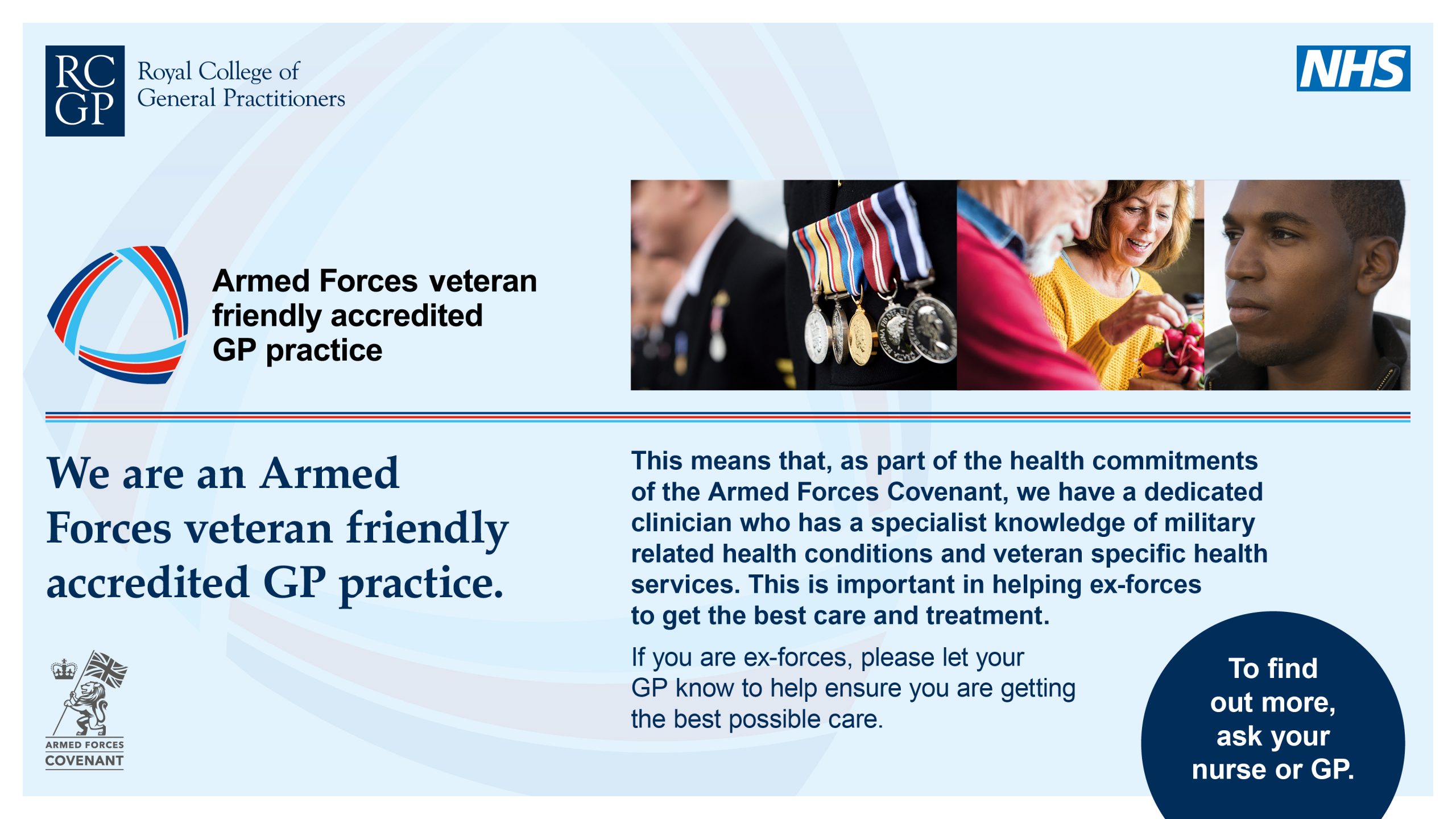 Carterknowle Surgery Opening Times
Monday
08:30 until 12:30
13:30 until 18:00

Tuesday
08:30 until 12:30
13:30 until 18:00

Wednesday
08:30 until 12:30
13:30 until 18:00

Thursday
08:30 until 12:30
13:30 until 18:00

Friday
08:30 until 12:30
13:30 until 17:00

Saturday
CLOSED

Sunday
CLOSED

Dore Surgery Opening Times
Monday
08:30 until 12:30
13:30 until 17:00

Tuesday
08:30 until 12:30
13:30 until 17:00

Wednesday
08:30 until 12:30
13:30 until 17:00

Thursday
CLOSED

Friday
CLOSED

Saturday
CLOSED

Sunday
CLOSED