1 Carterknowle Road, Sheffield, S7 2DW
137 Dore Road, Dore, Sheffield, S17 3NF
Telephone: 0114 229 1686
Current time is 00:40 - Sorry, we're currently closed. Please call NHS 111

Latest News (click title to open):
Covid-19 Vaccine Information
We ask you to please not telephone the surgery in regards to the Covid-19 Vaccine. We are working through the eligibility criterias in line with Goverment Guidance and when we are in a position to offer you an appointment we will gain contact with yourselves. 
Received an invite from us and not sure if it's safe? Your invite link should start with accurx.thirdparty.nhs.uk
 If you don't want the Covid Vaccine please help us by clicking on the link in the message and then on the bottom of the page under the continue to booking box click 'i don't want..' or phone reception to cancel. If not we will call you to book you in. 
We will periodically message those who haven't responded or have previously declined, asking them to text a word to a number along with their initials so that we can get back to them. This will start with your forename. We need your initials to confirm who is responding as some of you share the same number. We will never ask for any other personal information as we can identify you from your phone number. Responding in this way frees up our phone lines for us to speak to patients about other things. Please don't phone reception about this. 
Thank you
Rustlings Road Surgery Patients
As part of our commitment to cooperative and supportive working Carterknowle and Dore Medical Practice are administering Covid Vaccines to patients from Rustlings Road Surgery. As such any queries for Rustlings Road patients who recieve their first dose of vaccination after 6th April 2021 should contact Carterknowle. If your query reletates to a vaccination before this or to suitability of the vaccine this should be directed to Rustlings Road Surgery.
Carterknowle and Dore Medical Practice maintain the clinical and operational oversight for the Porter Valley Vaccination Programme and all it's participating practices but those patients from other surgeries should contact their own surgery rather than contacting Carterknowle.
For information on the Carterknowle & Dore medical practice / Porter Valley PCN Covid 19 vaccination roll out
For information on how the Covid 19 vaccination works and information on what you need to know about the vaccine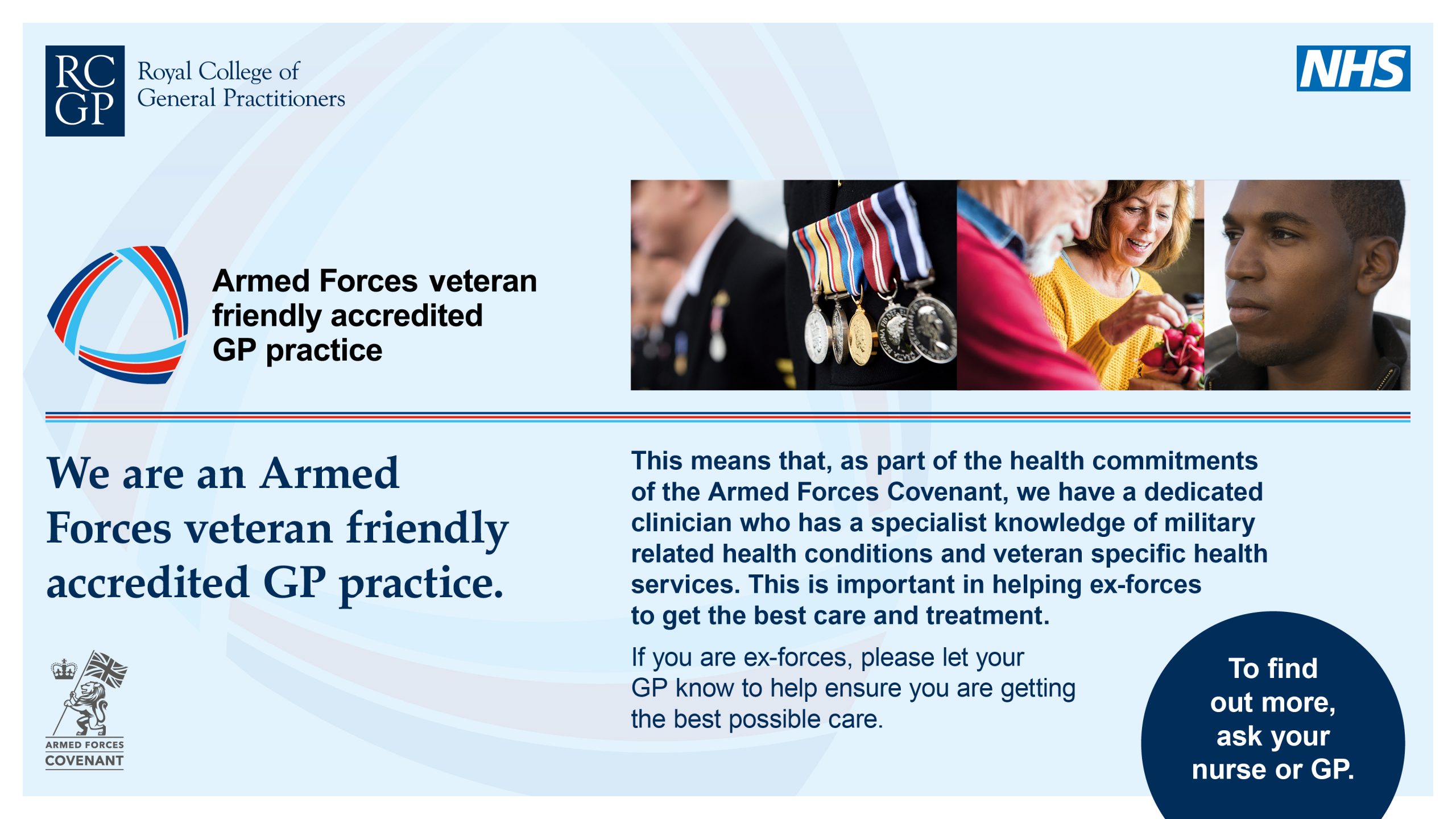 Carterknowle Surgery Opening Times
Monday
08:30 until 12:30
13:30 until 18:00

Tuesday
08:30 until 12:30
13:30 until 18:00

Wednesday
08:30 until 12:30
13:30 until 18:00

Thursday
08:30 until 12:30
13:30 until 18:00

Friday
08:30 until 12:30
13:30 until 17:00

Saturday
CLOSED

Sunday
CLOSED

Dore Surgery Opening Times
Monday
08:30 until 12:30
13:30 until 17:00

Tuesday
08:30 until 12:30
13:30 until 17:00

Wednesday
08:30 until 12:30
13:30 until 17:00

Thursday
08:30 until 12:30
13:30 until 17:00

Friday
08:30 until 12:30
13:30 until 17:00

Saturday
CLOSED

Sunday
CLOSED